Stevedoring & Warehousing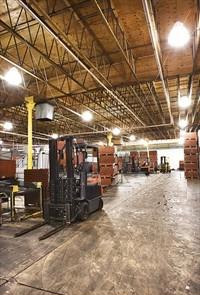 Stevedoring        
Sadat Marine owns specialized equipment and has the manpower to load and discharge all types of cargo, clinkers, cement, and steel coils to accommodate any customer from the private or public sector. Whether for import or export purposes, all shipments, irrespective of size, are handled effectively and reliably, and are efficiently dispatched in the shortest possible time and in the most environmentally friendly manner.
Warehousing  and Storage Activity
Sadat Marine owns three main stacking areas. Two of the warehouses are located inside the Alexandria/Dekheila terminal, holding 10,000 square meters and 4,000 square meters. The third warehouse is located outside the Kilo 26 Terminal, and holds 20,000 square meters equipped to store cargo and containers.
We also use handling equipment and own a fleet of trucks and trailers to offer smooth and reliable logistics to our customers.