Crewing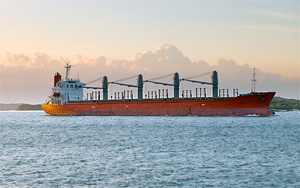 Sadat Transport's crewing management system is one of the company's most comprehensive procedures. Always in accordance with national and international requirements and regulations, the marine personnel department is responsible for ensuring that each vessel is manned with fully qualified and experienced seafarers.
The human element within Sadat Transport's scope of operations is one of our most important factors. We cooperate with independent manning agents appointed by the vessel's owners; we select, provide, and recruit competent and properly qualified crew for the vessels; we arrange for the training and ongoing development of these seafarers; we update officers and crews on the latest regulations and technical innovations; and we closely monitor the crews' performance. All staff are thoroughly trained in minimizing the environmental impact in all aspects of their job duties.
Human error is the prevailing cause of most mistakes. Therefore, by carefully selecting, extensively training, and constantly reminding the seafarers about the importance of strictly adhering to all safety procedures and regulations, Sadat Transport strives to eliminate such errors and the consequential mishaps, which might endanger our environment, the seafarers themselves, the ships, and valuable cargoes.