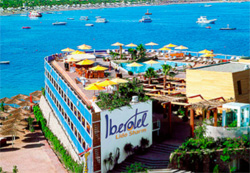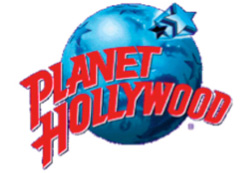 Sadat for Tourism and Development
Sadat Group owns, operates and leases restaurants and hotels in tourist areas.  The Group holds a prominent role in Egypt's tourism and development, offering services to the individual and corporate group. We are predominantly operated through offices located in Sharm El Sheikh, a desirable tourist and holiday destination on the Sinai Peninsula.

Sadat for Tourism and Development acts as a shareholder in major investment companies interested in opportunities in the areas of Real Estate and Tourism.  It is also committed to using best practices when it comes to environmental impact of the properties.

The Ibrotel Lido Sharm, elegantly furnished and shaped in a complex ship-like design, is nestled on a plateau overlooking the beautiful corals and famous underwater haven of the Red Sea. The site has been painstakingly designed so the resort fits right in to the natural surroundings and causing the least environmental impact.  With a luxurious view of the bay of Na'ama, Sharm El Sheikh (located on the Sinai Peninsula), it is also a convenient 300 meters to local attractions and just 11 kilometers to the airport.

The Ibrotel Lido Sharm offers sophisticated leisure to the traveler, consisting of double rooms and suites with private balconies or terraces that enjoy spectacular views of the Red Sea. With its large, heated fresh water pool (and integrated children's pool) you feel like you're on a luxury yacht. With features like a state of the art jacuzzi and available massage, and activities like table tennis, billiards, darts, water polo, boccia, beach volleyball, diving, snorkeling and pedal boats, the Ibrotel Lido Sharm offers a unique and inclusive vacation experience as well as an ideal spot for a corporate retreat.  The resort also offers an array of exciting restaurants, bars and on-deck floating restaurant.

We also own a Planet Hollywood Restaurant, located in Sharm El Sheikh as part of the vacation experience for traveling individuals, families and corporate groups.