SHIP OPERATING & CHARTERING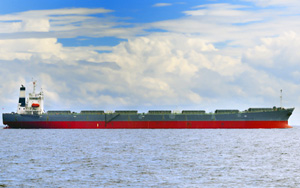 Sadat Transport has considerable experience handling all types of cargo. Our ship operating team provides efficient, green and reliable service to cargo or ship owners for all shipment sizes, ranging from small handy to cape size, with a specialty in Panamax.

It is the duty of the Sadat Transport's ship operating department to provide professional operations and post-fixture support. This support begins with the negotiation of port disbursements and the issuance of voyage instructions, and continues by closely monitoring all port operations. We ensure that cargo is safely and efficiently delivered, and that any necessary follow-up procedures are performed, such as freight, hire, demurrage, or any collection settlement in our clients' favor.

From small, handy ships to Panamax, Sadat Transport charters dry bulk carriers for various shipment sizes, specializing in the dry bulk transport sector while offering competitive and flexible solutions to our world-wide clients. Our customer-driven partnerships are sustained with major international trading companies, ship owners, and operating companies by continuing to follow our conservative business plan: to focus on modest growth in existing trade to enable our clients to remain competitive and prudent.